KNS System Limited was founded in 2002.
Over the years, we have been committed to developing and introducing high-quality security,monitoring unique low-voltage technology systems and computer system.We are providing diversified engineering services for both private and government agencies, with most updated security and management system.As a pioneer of the security, monitoring and property management system, our company is adhere to provide the premium quality products and services to each customer. We are convinced that "People- oriented" & "Customer-first" and keep up with the rapid development of the digital technology world..
Delya Industrial Center
◆ Closed Circuit television (CCTV) system
◆ Our company have Installed 128 cameras for the building at 2015.
The CCTV system is covering each floor, which improve the security level of the building.

Data Center
◆ Closed Circuit television (CCTV) system
◆ Our company have installed over 400 cameras for an international data center which located in Chai Wan, Kwai Chung and Tsuen Wan at 2015.
The custom design CCTV system is efficiently cover every single corner of the center with minimum camera is needed, the high quality security camera used is reliable for 24/7.

Dental Offic Chain
◆ Closed Circuit television (CCTV) system
◆ Burglar Alarm system
◆ Server room network cabling
◆ Network cabling
◆ Access control & attendance record system
◆ Computer equipment
◆ Wifi network setup
◆ We have installed over 40 cameras for their Tsim Sha Tsui (8000 sq. ft) and Central (15,000 sq.
The CCTV system is covering each floor, which improve the security level of the building.
Banking&Finance
Bank Consortium Trust Company Limited

BCT Group comprises BCT Financial Limited and Bank Consortium Trust Company Limited, which are wholly owned subsidiaries of Bank Consortium Holding Limited.
BCT is one of the top 5 MPF product providers* and one of the major trust companies in Hong Kong focusing on the provision of pension products and asset servicing for investment funds and pensions.Bank Consortium Holding Limited was founded in 1999 by a shareholder group comprising a consortium of renowned local banks in Hong Kong.
The shareholder group currently comprises eight celebrated financial institutions, namely Asia Financial, Chong Hing Bank, Dah Sing Bank, Fubon Bank, ICBC (Asia), OCBC Wing Hang, Shanghai Commercial Bank and Wing Lung Bank. Now, BCT has more than 300 branches in Hong Kong.
Be Watch Limited

China Telecom was found in 2000, is one of the largest state-owned communications company in mainland China. For many years appeared in the "Foutune 500 Companies" many years, the registered capital of 158 billion RMB. Its main business included fixed, mobile communication, statelite commnuncations, internet access, application of intergrated information services and so on. The number of CDMA mobile telecommunications breaktough 170 million users in China in 2011, the world's largest CDMA operator.
Commercial
AIA
AIA is the largest pan-Asian independent listed life insurance group covering 18 markets across Asia Pacific including Hong Kong, Thailand, Singapore, Malaysia, China, Korea, Philippines, Australia, Indonesia, Taiwan, Vietnam, New Zealand Wholly-owned subsidiaries and affiliates of Sri Lanka, Macau and Brunei, a 97% interest in Sri Lankan subsidiaries, a 26% interest in Indian joint ventures and representative offices in Myanmar and Cambodia..
Royal Canin

As a leader in pet health nutrition, Royal® continues to invest in cat and dog nutrition research and development. Our Mission and Philosophy For decades, we have continued to explore and share scientific knowledge, providing the most accurate nutrition for cat and dog needs, and continuing to deepen the professional fields of cat and dog.
Restaurants
Little Sheep Group Limited
Little Sheep Group Limited is a company founded in 1999 in Baotou, Inner Mongolia, China. Originally a private company, it specializes in operating hot pot restaurants, condiment and meat processing.
Little Sheep currently has over 300 chain restaurants in China (including Hong Kong and Macau), Taiwan and also the United States, the United Kingdom, Japan, South Korea and Canada. In 2007, it was awarded the most popular Chinese hot pot restaurant by Chinese Restaurant Association. It was listed on the Hong Kong Stock Exchange in 2008.
Government
Department of Health of the Government
Welcome to the Homepage of the Department of Health of the Government of the Hong Kong Special Administrative Region. The pursuit of health is not only for the well being of individual citizen but is also vital for the overall development of the community.  The Department of Health plays an important role in the health care system of Hong Kong.  It is the Government's health adviser and agency to execute health policies and statutory functions.  We safeguard the health of the people of Hong Kong through promotive, preventive, curative and rehabilitative services as well as fostering community partnership and international collaboration.  We are committed to providing quality client-oriented service. We also attach great importance to fostering partnership with the community and other health care professionals and bodies, both local and worldwide, in the joint effort to promote the health of the people of Hong Kong.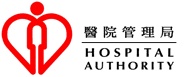 The Hospital Authority
The Hospital Authority is a statutory body established under the Hospital Authority Ordinance in 1990. We have been responsible for managing Hong Kong's public hospitals services since December 1991. We are accountable to the Hong Kong Special Administrative Region Government through the Secretary for Food and Health, who formulates overall health policies for Hong Kong.
We currently have a workforce of more than 70,000 people, and we manage 41 hospitals and institutions, 47 Specialist Out-patient Clinics (SOPCs), and 73 General Out-patient Clinics (GOPCs). We provide a total of 27,440 beds, or about 4 beds for every 1,000 members of the public.
School
Lingnan University
Lingnan University is the only liberal arts university in Hong Kong with the longest established tradition among the local institutions of higher education. Our history can be dated back to 1888, when our forerunner, the Christian College in China, was founded in Guangzhou, and to 1967, when the institution, as Lingnan College, was re-established in Hong Kong.  In 2015, Lingnan University was named as one of the "Top 10 Liberal Arts College in Asia" by Forbes.
HKUST
Founded in 1991, HKUST is an international research university with strong ties to global thought leaders, whilst having wide-ranging connections with Mainland China. It promotes interdisciplinary studies, dedicated to educating well-rounded students to acquire a strong entrepreneurial spirit and innovative thinking – the necessary foundation and skills for the changing world.
The University is housed in a hillside and waterfront complex overlooking the Clear Water Bay peninsula, less than 30 minutes' driving time from Central Hong Kong.